YOUR FAVOURITE PUB IN WOBURN
Peach is a collection of really great pubs, mainly in market towns in the heart of England. The Black Horse in Woburn is a traditional pub with modern features, exposed beams and modern décor.  As a quality gastropub, we serve great ingredients and fresh, honest food in relaxed, welcoming surroundings, always with a kind word and a sense of fun. Today we have twenty-one pubs in lovely towns and villages, and an undimmed devotion to Making life Peachy. We have always been passionate about giving back and as we've developed and grown over the years, our ability and motivation to make the world a little better, a little peachier, has grown with us. The Bigger Peach shows our efforts to improve communities, equality in the workplace, and the future sustainability of our world. Our achievements were recognised in 2022, when we won Best Sustainable Pub Company at the Publican Awards, and we're also three-star accredited by the Sustainable Restaurant Association. 
Soak up the sun and atmosphere whilst enjoying a bite to eat, a cocktail, or a glass of award-winning wine from our drinks list. We serve food all day and children are welcome to enjoy smaller portions of any of our dishes. We take huge pride in serving the best ingredients we can find, from ethical producers, freshly prepared by our chefs. We're dog friendly in our bar and outdoor areas, bring your furry friend and stop by soon. On our bar you'll find a great range of spirits, beers, and softs, so whether you pop in for a drink, a business lunch, or a special dinner, we promise you a friendly welcome. Find us here.
We look forward to seeing you soon!
Jade & The Black Horse Team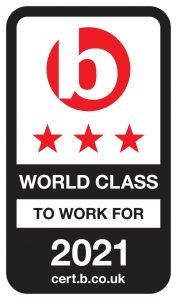 ---
Jade O'Brien, General Manager
Born and bred in Aylesbury, Jade started her career in hospitality 12 years ago. Finding she enjoyed the social side of the industry and meeting new people, Jade returned to the pub world after completing her degree. We were lucky enough for Jade to start her journey with Peach 6 years ago, at The James Figg, before joining us at The Black Horse.
Jade learnt a lot at The James Figg working alongside and learning from Goldie. With that and her belief in the Peach values, Jade's journey from assistant manager through to General Manager is an inspiration. She's had a lot of fun along the way too.
Coming from a family who love to travel and try new foods, Jade has a world map and a Polaroid camera ready to tick off more of her adventures around the world. Maybe even retiring in the South of France to run her own B&B. On her days off you'll find Jade with her Rotweiller, Keeba, grazing at her favourite local watering holes.
Pop by and see Jade soon, she might even show off some of her famous Irish dancing moves!
---

Bevy Berenger, POD Director
Reared in Australia, Bevy continues to be patriotic despite being on this side of the pond for the last 24 years and we quickly learned about his love for family the importance of his friendships and his healthy obsession with all things sporty and outdoor life.
Leaving Australia after several years as a bass player (complete with long hair) he decided to put music on hold and travel the world, falling into Hospitality in the early 90's in a cocktail bar in Manchester to supplement the plan. Following a couple of years of rock and roll catering style, he decided to get serious and studied hospitality at Surrey Uni where he met the love of his life.
During a hugely successful career, many of the industry heavyweights such as M&B (All Bar One & PCDG) and Whitbread (hub by Premier Inn) have been lucky enough to recruit his expertise and exciting new concepts always sparked his interest. But we were pleased to find out that he'd always kept an eye on Peach and our independent feel, individuality and pace of growth won him over in the end.
Bevy brings that calm Aussie charm you can't help but relax into and he's made a huge impact on his pubs and the Teams he looks after, which after all, is what we're all about. Join him for a chat about surf, sun, sea and great pubs such as Brookmans, The White Horse, The Swan, Black Horse and The Embankment.