the Black Horse in Woburn
Peach is a collection of really great pubs, mainly in market towns in the heart of England. We serve good quality, fresh, honest food in relaxed, welcoming environments. Always with a kind word and a sense of fun.
Since then we have added pubs ancient and modern, neighbourhood locals and country destinations, simple bedrooms and a chic boutique hotel, cocktails, grand gins and ever-improving coffee. Today we have twenty pubs in lovely towns and villages – and an undimmed devotion to Making life Peachy. We always been passionate about giving back and as we've developed and grown over the years, our ability and motivation to make the world a little better, a little peachier, has grown with us. The Peach Foundation, a non-profit organisation, aims to improve communities and the future sustainability of our world.  It is funded by fundraising within Peach; a 25p contribution from every Superfood Salad sold in our pubs and sponsored events.
The Black Horse offers a blend of traditional and modern – exposed beams, cosy décor and a modern "best of British" menu teamed with an exciting and varied wine list and real ales. You can be assured of a warm welcome and great dining experience every time.
Our Gastropub is open every day from 11am for coffee, lunch, afternoon tea, drinks and dinner. We take huge pride in serving the best ingredients we can find, from ethical producers, freshly prepared by our chefs. Whether you pop in for a pint, a business lunch or a special dinner, we promise you a friendly welcome. All day long.
We are really easy to find us by car. We are in the centre of Woburn village just by the pelican crossing near Woburn Safari Park. There is also Woburn Abbey and Gardens, Go Ape and the Woburn Golf Club nearby.
We look forward to seeing you soon!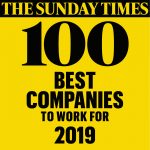 ---
Food and Drink
Hooray for Winter – Winter is a wonderful time to eat hearty and comforting food. Our beef is British, grass-fed and dry-aged for unmatched flavour. All our chicken, eggs and pork are free-range. Our lamb is Cornish and most of our native fish is landed from coastal day-boats. We always serve the good stuff – cooked from scratch by real chefs.
We always serve the good stuff. It's one of our most dearly-held values. We only serve what we want to eat and drink ourselves. Our Head Chef and his skilled brigade devise our seasonal menus and our specials change daily. As well as celebrating our increasingly-vibrant British food culture, the focus on seasonal ingredients means we buy the best stuff when it's at the best price. This way we keep prices sensible even though we're buying top-quality ingredients.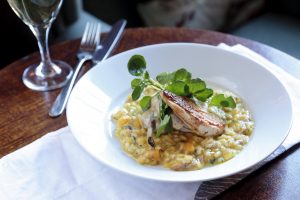 All our meat is British and of the highest quality, from Aubrey Allen; an eighty year-old Warwickshire butcher suppling many of Britain's finest restaurants as well as holding The Queen's Royal Warrant. Our steaks are from Britain's finest (increasingly rare) beef herds, 28-day dry-aged for stupendous flavour. Our Cotswold White chickens are free-range, as are our eggs, pork and ice-cream. Our lamb is Cornish. Our fish is native where possible, and we follow the ever-changing advice on sustainability.
We don't have a children's menu, because we think they should eat food that's as good as yours. Our chefs are happy to make smaller portions or simplified versions of anything on our menu.
We love being a real pub as well as a great Gastropub. With Continental beers and lagers including Peroni and Estrella, and we are serious about our spirits too. Tanqueray Gin and Ketel One Vodka are our current favourites for pouring. Or try the range of premium gins, vodkas and aperitifs from our drinks list.
---
Our Team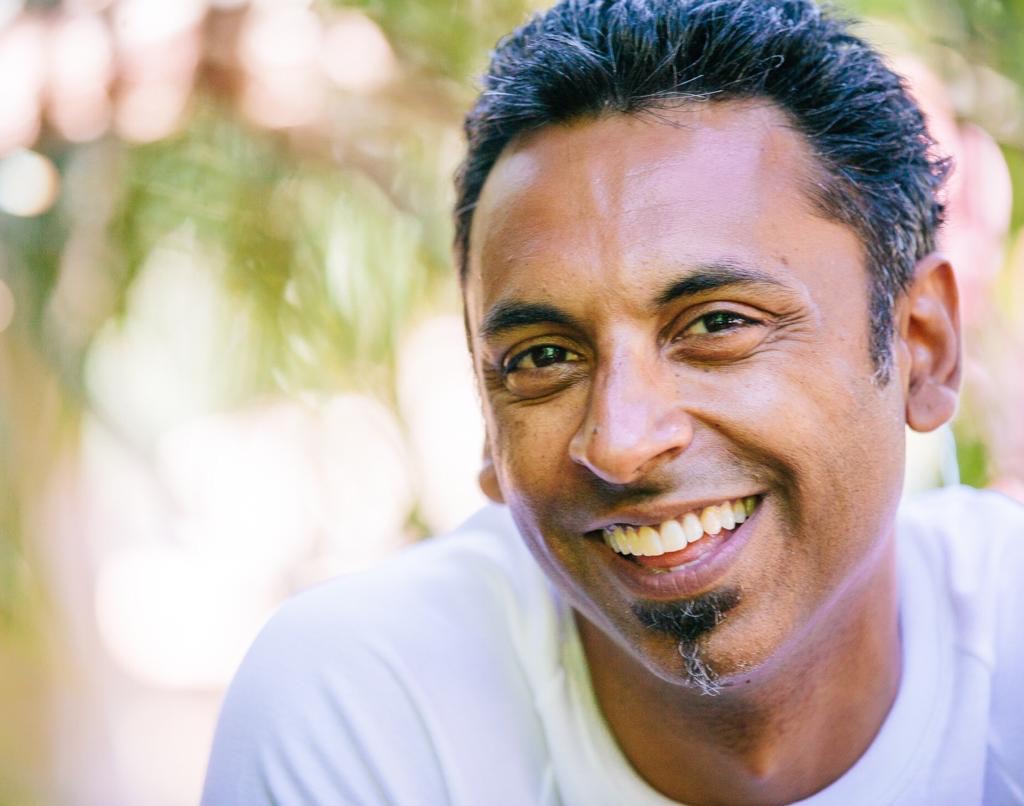 Bevy Berenger, POD Director
Reared in Australia, Bevy continues to be patriotic despite being on this side of the pond for the last 24 years and we quickly learned about his love for family the importance of his friendships and his healthy obsession with all things sporty and outdoor life.
Leaving Australia after several years as a bass player (complete with long hair) he decided to put music on hold and travel the world, falling into Hospitality in the early 90's in a cocktail bar in Manchester to supplement the plan. Following a couple of years of rock and roll catering style, he studied hospitality at Surrey Uni.
During a hugely successful career, many of the industry heavyweights such as M&B (All Bar One & PCDG) and Whitbread (hub by Premier Inn) have been lucky enough to recruit his expertise and exciting new concepts always sparked his interest. But we were pleased to find out that he'd always kept an eye on Peach and our independent feel, individuality and pace of growth won him over in the end.
Bevy brings that calm Aussie charm you can't help but relax into and he's made a huge impact on his pubs and the teams he looks after, which after all, is what we're all about. Join Bevy for a chat about surf, sun, sea and great pubs such as Brookmans, The White Horse, The Swan, Black Horse and The Embankment.
---