A night with Aspall and the Smoker!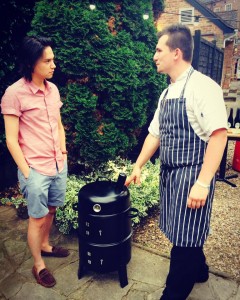 Last Thursday saw our very first Smokehouse evening. After a solid 10 hours at the smoker, Harry's creations were finally ready. Six courses of smokey delights, from Tea Smoked Cornish Mackerel to Applewood Smoked Merrifield Duck Breast, 30 of our lovely guests joined us to enjoy, and learn a thing or two about the process.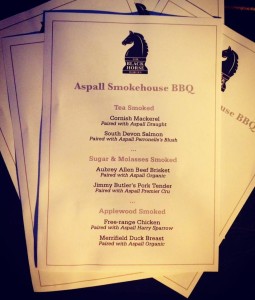 Thankfully we had some delightful weather for the evening, so we set up camp at the bottom of the garden, under the fairy lights. The beginning of the evening was a bit of a struggle, due to bell ringing practice at the church, but eventually it stopped and we were able to hear the wonderful Todd from Aspall tell us all about the Cyder pairings he had prepared for the evenings events – as well as sampling them of course!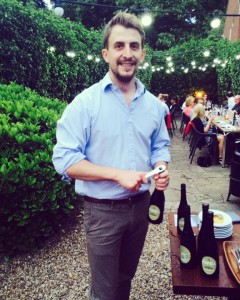 After hearing from head chef Harry about the tricks and tips when it comes to smoking (using a £40 smoker!), the group were finished, and one last Cyder was left. In steps Tristan with his Dip Your Own pitch, 11 rounds of lovely Amesti Strawberries and Chantilly Cream came out for everyone to finish off a warm sunny evening.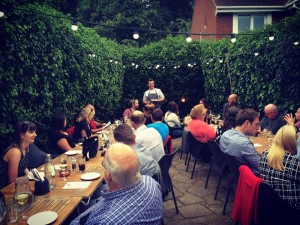 We think a Wine Vs Cyder evening is next on the cards – see you there!