It's all about that Welsh Lamb!
As I mentioned in my e-mail to you all last week, I have just got back from helping my Dad out on the family farm in North Wales. I thought I would give you all an insight into the farming life during this time of year – lambing.
Many may think it is very late to be lambing now, however due to the fact our farm is in the middle of the North Wales Hills, we have to lamb later to try and benefit from what should be better weather conditions. We lamb outdoors due to not having the space to lamb 600 sheep indoors, which means we can't just walk across the yard and into the lambing sheds, but rather we walk around the fields checking on the ewes from dawn until dusk.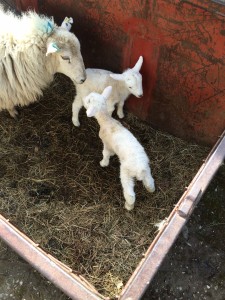 The general days start at around 6:30am, as we go for the first walk around, and ensure everything and everyone is as they should be. If not, then we obviously rectify the problem! We then continue this process throughout the day, generally with about 5 more 'rounds' before it gets too dark and we head in for the night (or the pub if I'm totally honest…)
It always amazes me to see Dad's enthusiasm each and every day for the job he does. It really is a way of life for him, rather than a job, and the skill he shows in ensuring every sheep on the farm lives the best life it can, to ensure the resulting meat is of the highest standard available.
Husbandry is such an important part of farming, that looking after the sheep in such an important time becomes the number one priority. Without ensuring every lamb that is born has the best possible chance to survive, we would not be able to contribute to the great reputation Welsh lamb has achieved for itself. This is why, even with a biased opinion, Welsh lamb really is some of the best lamb around.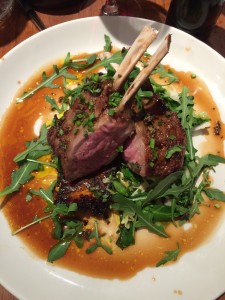 If you don't believe me, come and try our Welsh Lamb Rack with Sweet Potato Rösti, Spring Greens and Sage Jus – you won't be disappointed, promise!